Posted Oct-08-06 09:18:18 PDT


HAPPY SUNDAY EBAY LAND!!!!!!!

I am on the homestretch of listing the Vintage Clothing!
So far I have over 280 items listed in 2 days!! lol
Ok that is 8 auctions of Box lots!
The largest Lot has 50 items!


Huge Box Lot 50 Clothing Items HIPPIE ~ BOHO ~ Vintage NO RESERVE ~ Wool Bell Bottom Pants ~ HALTER Dress ++++ Item number: 150043993914
And LOVE the Bell Bottoms in this Lot:
Huge Lot 35 Clothing Items HIPPIE ~ BOHO ~ Funky ~ Mod BELL BOTTOMS ~ ANGEL WING TOP ~ FRINGED YARN VEST ~ NoR Item number: 150043999645
THIS stuff is perfect for the person already selling Vintage clothing OR thinking about it! The lady I am selling them for, just wants them OUT and now my husband wants them OUT of our house too,,, lmbo!

Our paths are getting more and more narrower around here so
SEND IN THE BUYERS PLEASE!!!!

For fun just take a STROLL down memory lane and look at some of these listings!
It will be like a:
BLAST FROM THE PAST!


...................................................


Posted Oct-07-06 11:47:22 PDT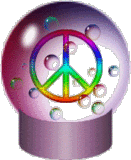 I am more than half way through the Vintage Clothing now!
Thank Goodness!
I can't wait to have them ALL finally listed!

Today I have done 3 photo shoots so far for 3 different box lots before my batteries went dead! BUT as stated in my GUIDE about NEW Batteries in 15 Minutes,, lol
I did NOT have to wait long and I am back up and ready for action!!!

So far the clothing has been so cool!
Couple of dresses MUST be from the 40's. Listing those next.
Including an OLD OLD Tennis Dress! stay tuned!

For now, I just listed the HIPPIE items and WHAT A RIOT they are!
Some of this stuff will remind people of Woodstock days! haha


25 Item Box LOT of BOHO Vintage MOD Clothing Psych ~ NRCROCHET ~ HIPPIE TOPS ~ BELL BOTTOMS ~ VESTS Item number: 150043914086
Ok, I'm back to work!
Wanted to BLOG for a Bit!!!!It was my reward after working so hard all morning! (That is another guide I wrote about setting Daily Goals, check it out too)

ALRIGHT,
Going Back to do the Hippie Hippie Shake!




..................................................................................


Posted Oct-06-06 23:10:53 PDT

THANKS BUNCHES to LG Today for solving my problem
with the MC Hammer pants!


Now, I am happy to go to bed and tomorrow I hope I FORGET THAT SONG!
lol
I have had it in my head all dang day since you were the only one that knew it!

Hope you enjoyed your free eBook too!

Anyhow, those wondering ... just READ my post before this one
about the DISCO Pants!
It was fun!

I now have 4 Box lots of Vintage Clothing listed AND I have more to go!
Hope to get the rest on tomorrow!
Or at least MOST of them!
Is a real work out listing these.

Then I promised Grandma I would take her to Walmart so,
off we went at 9:00 PM to visit WalMart.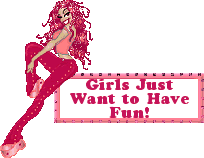 There are sure some interesting characters that hang out at my local WalMart.
But, once Grandma was in her motorized chair, we were off and running like shopping fools! lol
Bless her, she loves to get out.
It's just hard for her to move about!
She is 86 now and my eBay office is right by her bedroom.
She loves to keep track of my eBay adventures!

Anyhow, Sweet Dreams!



.........................................................................



Posted Oct-06-06 12:28:20 PDT Updated Oct-06-06 12:29:07 PDT
HELP i need Help!!
I am so stuck.
Searching and racking my brain . THEN it hit me,
ASK THE BLOGGERS,, Must be some Disco Bloggers out there that can help?

REMEMBER the disco days?
The Baggy Pants with only your feet out the end?
WHAT was that guys name that made these famous?
I remember there even was a DOLL sold , back in the day!
Black Singer, disco. He was very good too! He always wore pants like this.

It was the same time as Vanilla Ice.
Ice Ice Baby ,, ANYONE remember?

I am trying to list these pants and I can NOT for the life of me
remember this name:


..................................................


Posted Oct-06-06 09:01:12 PDT Updated Oct-06-06 09:01:53 PDT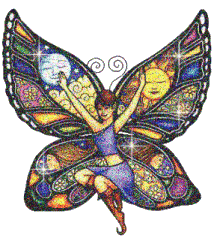 Good morning eBay Land!


What a wonderful Day it is indeed!
Love that crisp feel to the air, but I know it will soon come to an end as I can feel the humidity not far behind. ((ugh))

What a night I had.
I worked my eBay butt off with sorting items from the Vintage Clothing items I picked up to sell for Tina. (see other blog posts for details)
Anyhow, I finally got the color and typing done, hit the next key, added shipping info and OMG my DSL went down!!!!!!!!!!!
I was so mad in fear I had lost all my work.

Now, ready to cry I called the phone company and she says:
"Sorry, your area is running a scheduled check and it should be back up by morning". I said WHAT????????? You can't let customers know that you are going to do this with some sort of a notice?
She said MOST PEOPLE are in bed!
lol
NOT ME, mind you, it was now about 2:00 AM and I wanted to hit that enter key SO BAD. Long story short, I gave up and went to bed.
This morning as I rushed with my coffee to hit ENTER .... whewwwwww
It worked!!! THANK GOD!

Back in the day, the eBay system would never of even accepted that OLD cookie so, whatever the settings eBay has done to protect our listings THANK YOU!
Keep it that way!

Now, working on another photo shoot for the NEXT Box lot!
Will keep my blog updated as I go along.
This is a MAJOR Trading Assistant Project I have taken on!

HAVE A WONDERFUL DAY!


35 Item Box LOT of BOHO Vintage MOD Clothing Psych ~ NRLEOPARD FAUX COAT ~ HIPPIE TOPS ~ BELL BOTTOMS ~ SKIRTS Item number: 150043496748
.......................................