Posted Aug-19-08 08:46:39 PDT Updated Aug-19-08 09:03:29 PDT
June 18th, 2008!
1st person I met with was a good friend Pat "PurrFree".
(We met last year on eBay through my eBooks!)
We stayed at the same Hotel by Ohare and she rode with us in the Limo eBay sent to bring us to McComack place.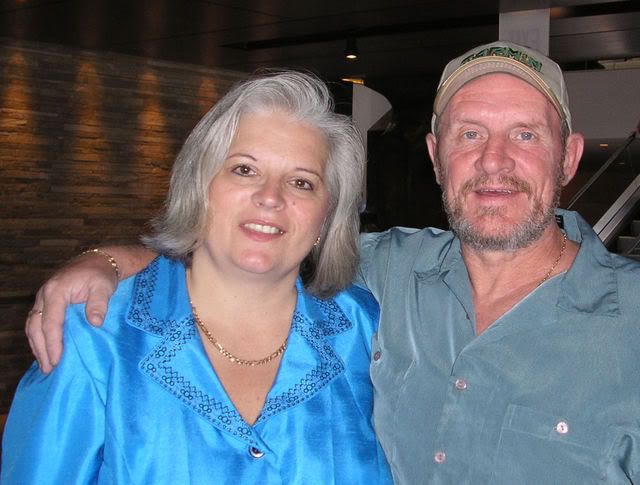 "Irish Jimmy" my husband said goodbye to me while I went to my meeting.
He and Pat spent the day with "AuctionWonderland" and they all went on a Boat Trip touring Chicago from Lake Michigan.(will have to look for Jimmy's blog .. LOL )
.................................................................
The Education Specialist event was a great time!
Breakfast Sweets were served with Coffee, juice and all the trimings to start the day.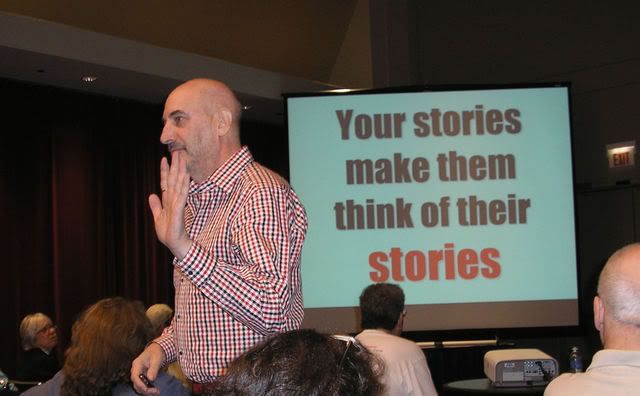 One speaker named: Jeffrey Gitomer gave out Autographed books he wrote.
I sure learned a lot from this man: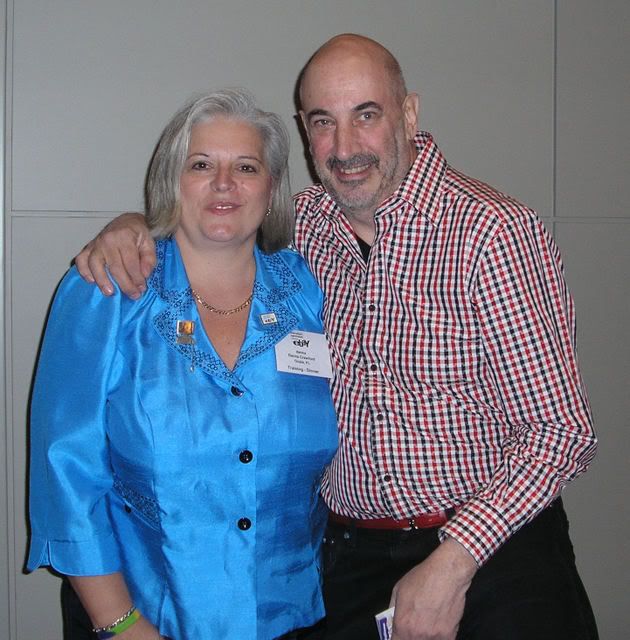 We had a break and enjoyed a wonderful lunch!
Many Education Specialist were at this event from all over the world.
I especially enjoyed hearing from the "Certified Business Consultants" as I've been working hard to reach that level of teaching with my Education Specialist career. It takes a lot of hard work to achieve that status. I have a great respect for those that have reached it!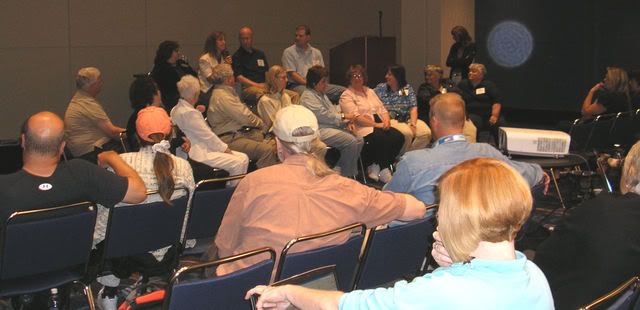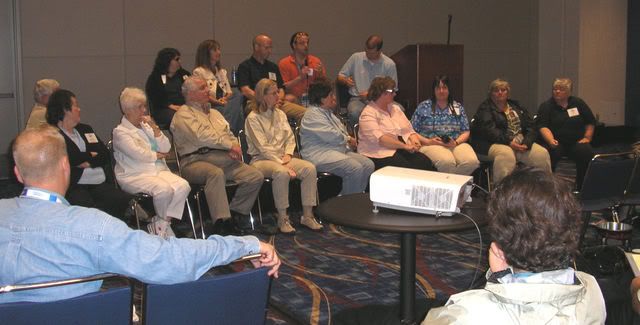 After the event, we had a fantastic dinner with Chicago Style Pizza and more!
My husband joined us for dinner as we socialized with many friends!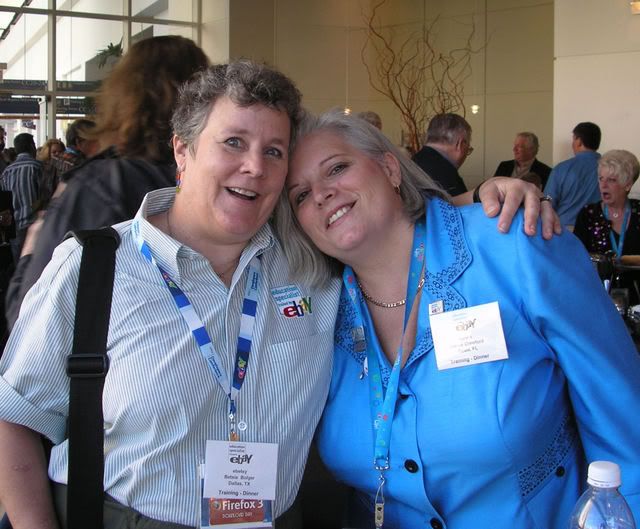 I was happy to see eBetsy! She is a dear friend I treasure!
She's very good to me as she sends me AWESOME gifts of eBay items from around the world!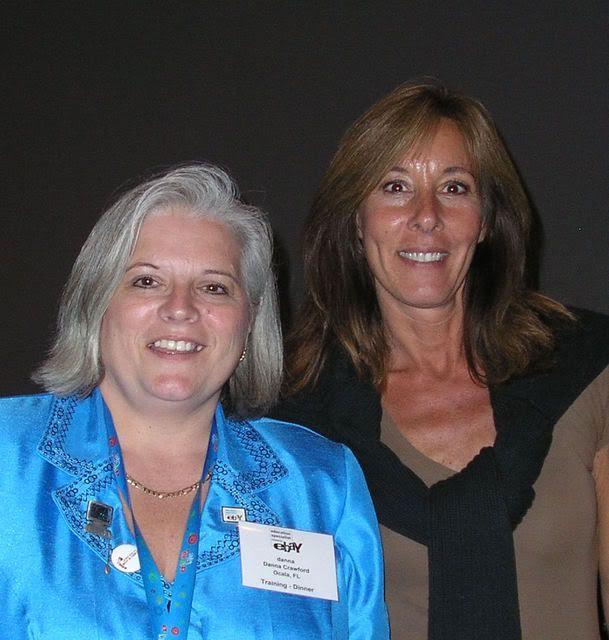 This is the gal that put this event together and runs the Education Specialist program for eBay! She has many hats to wear in her eBay career. Sharon is well loved and highly respected.

Our table dinner table had a great group of friends! The gal with the beautiful smile is Michele and I was so pleased to meet her. She had been a guest on my Radio Show and was a new Education Specialist. She is a very talented Seamstress and does a lot for Charity as well.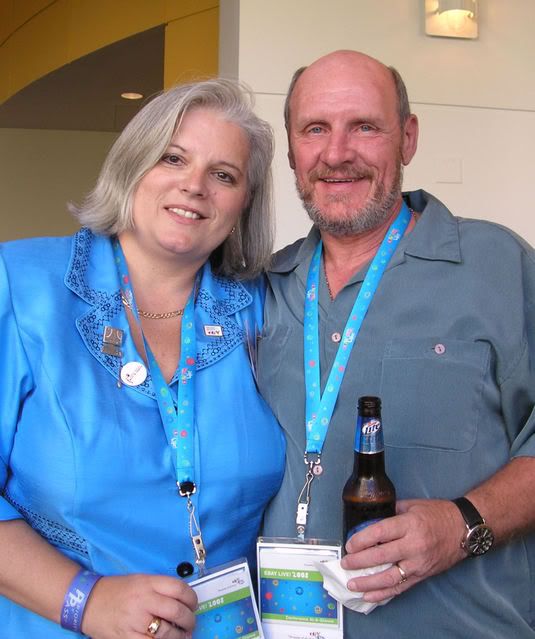 We did have a "Few" cocktails :-)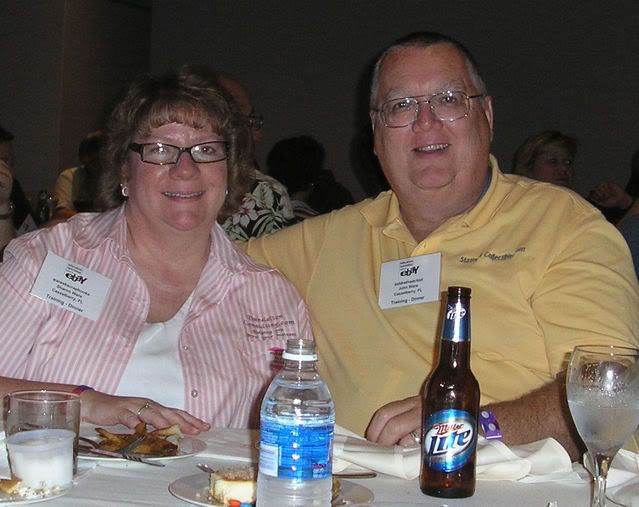 Sharon and her lovely husband are very special people too!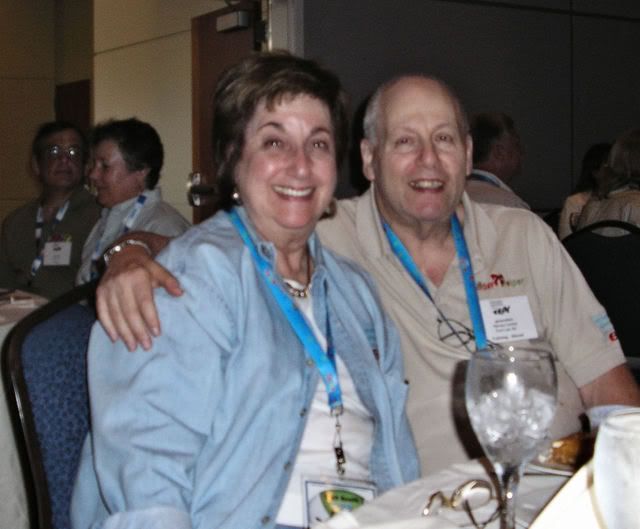 Marcia and Harvey are a husband and wife team like Sharon and John.
They are a great example to many.
Now my husband is thinking about becoming an Education Specialist after seeing how successful these two couples are!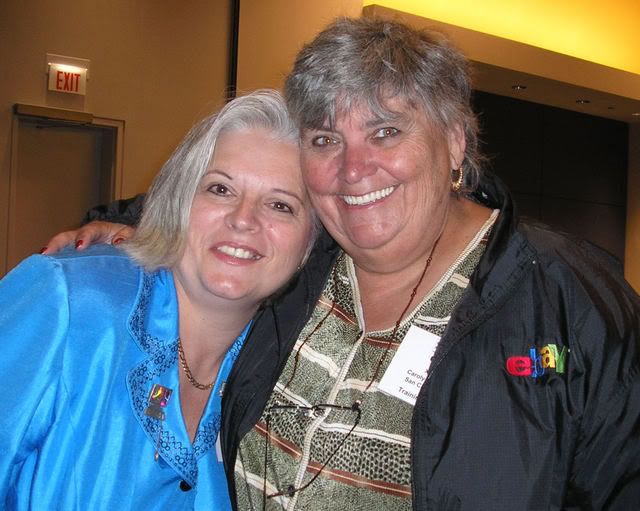 CJ is another special Education Specialist friend!
She's very good to me and sends me many referrals!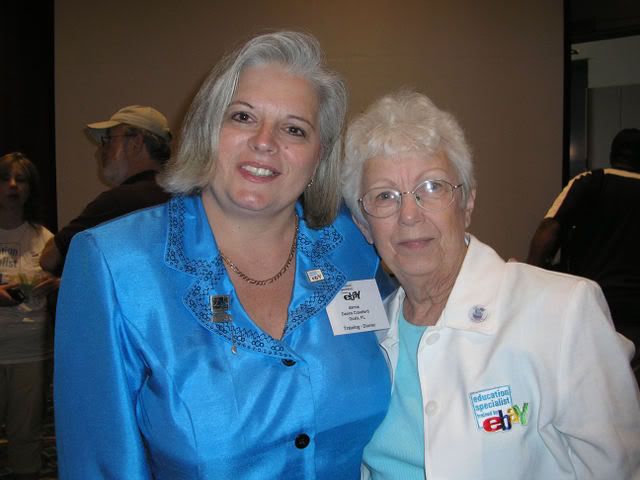 This lovely lady Joyce has been a HUGE influence in my life.
I admire her greatly and I am especially looking forward to seeing her again in October, 2008 for the YABIE event! If you're in Kansas, You will NOT want to miss this: http://www.yabie.com/
After this AMAZING eventful day, the Party had JUST BEGUN!
Next up with the Meet and Greet Event!
First one I met was the MEET AND GREET Gal herself: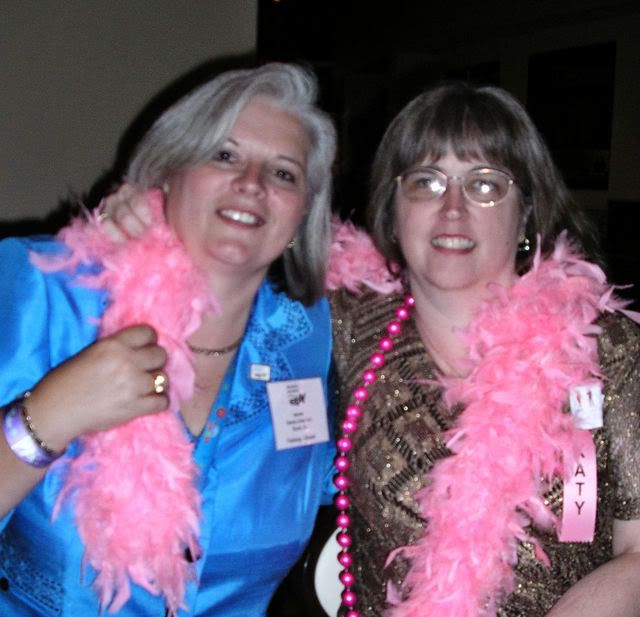 I was so pleased to meet Suzanne. She had been a guest on my Radio Show as I helped promote this event. It was a HUGE success with great door prizes, good food and
EBAY FRIENDS Galore!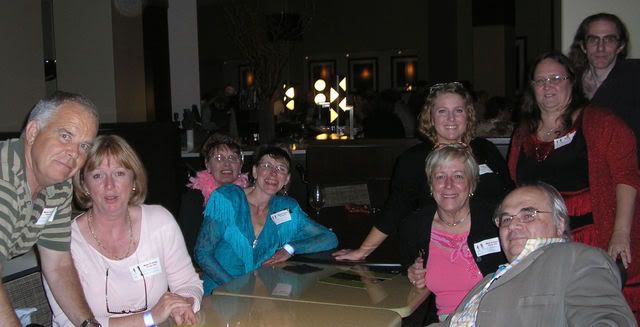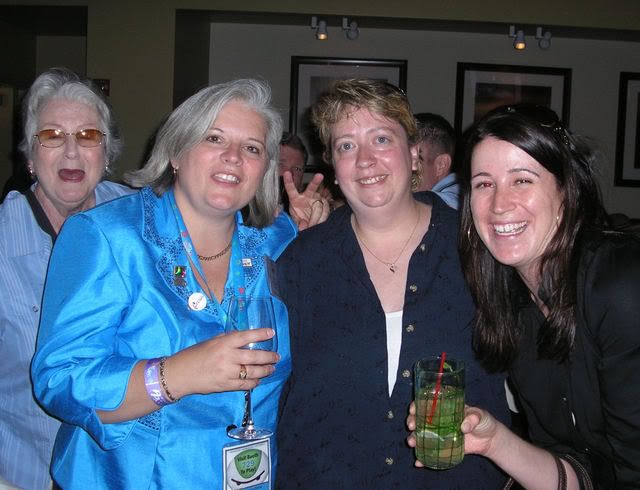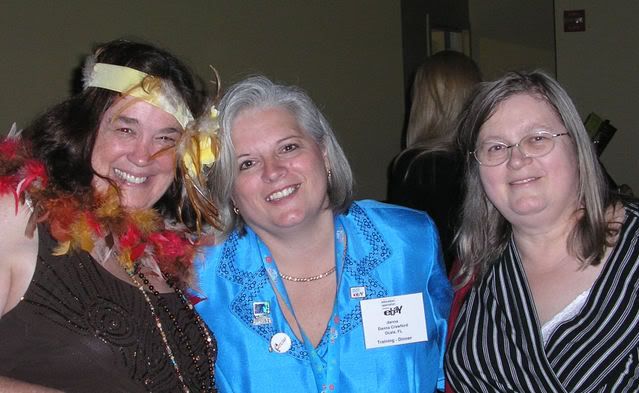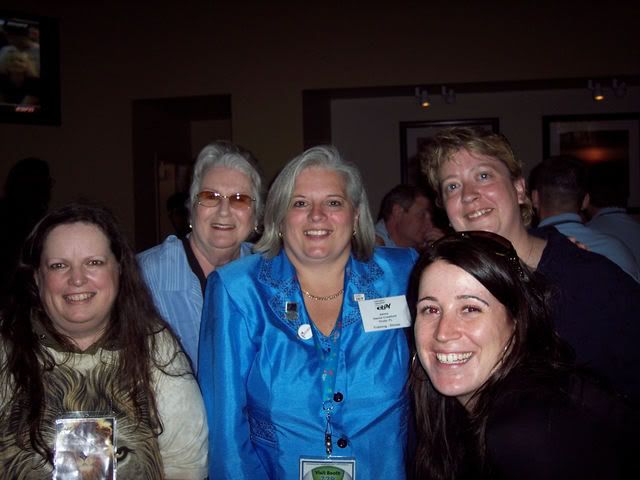 Finally got to meet the GALS from the Selling Tips Group! We had so much fun seeing what each other LOOKed Like in person!!!! These ladies are very active with eBay Selling Tips as they help make the group very successful!
Debra Lee I met at eBay Live in Boston,2007 and since then, I had lunch with her in Florida and her and her husband had my husband and I to her place for dinner at Christmas time, 2007!
Was great to see her again!
Pleasure to meet this talented man Ty Ricker from "Deal4It.com"
He has an awesome service and had a great booth at eBay live that I had the pleasure to see the following day.
ALL IN ALL,
This was a FANTASTIC DAY and START to our eBay Live Adventure!
Worn out at the end of the day, YET so excited to start the next morning!
Knowing the KEYNOTES was first thing and I would get to meet John Donahoe and Lorrie Norrington.
The story will continue in another blog!