Posted Jan-12-07 13:39:51 PST Updated Jan-13-07 09:26:08 PST



You can write an eBook too!
Put all your thoughts into an eBook!
Everything from family Stories to How to Build it,
to Self-Help!
Let me Inspire you!

Share your Knowledge and teach others what you know!

I am sharing what I have learned about eBook writing!
Visit my auction to learn more!!!
Thanks bunches! Danna ...<>< ...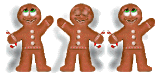 http://cgi.ebay.com/ws/eBayISAPI.dll?ViewItem&category=102486&item=150072128451