Posted May-15-07 09:38:14 PDT
Hello!
Just wanted to touch base!
My Birthday/Mother's Day was GREAT!
MagiesPlace.Info
sent me an AWESOME CAKE: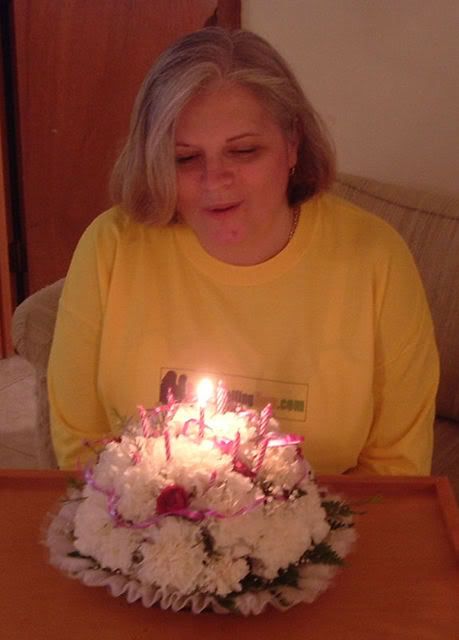 Notice it is FAT FREE, SUGAR FREE, NO CALORIES and Nope,
you can't EAT IT!!! lol
I loved loved IT!!!!!!!!!!!
I think I LOST Weight too blowing out the Candle!!! hehe
THANKS TO ALL FOR THE AWESOME BIRTHDAY WISHES!
xoxoxoxoxox
................ Ok My Irish Hubby had Surgery yesterday and he is
doing A-ok! He got his Hip Replacement that He had been wanting for a long
time!
Soon he should be able to do the JIG again!!!
I am getting packed for my Trip to Denver Next week!
SO, I do have a lot going on and wanted to TOUCH BASE
to let those know WHY I have not gotten back to you.
I have a lot on my plate and should catch up sometime by the end of June!
Ebay Live will soon be here AND I have HOUSE GUESTS COMING to top it all off!!! woooooohoooooooooo
Thanks for the prayers and support!!!
Hugzz, Danna ..<><.......
.