Archive - February 2009
Posted Feb-13-09 23:06:12 PST
I
had the pleasure to have lunch with a fellow eBay friend that drove into Ocala in her RV. We had lunch at her place in the parking lot of Sams Club: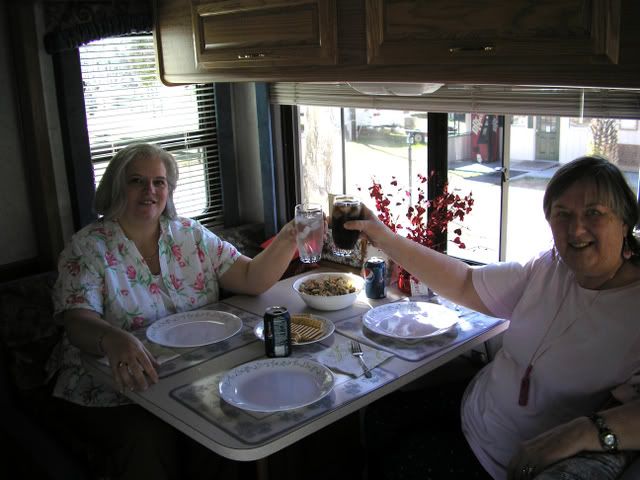 She made a lovely lunch with homemade Chicken Salad
and fresh baked Peanut Butter Cookies for later!
I even got to take home a doggie bag!!!


When she wasn't looking I managed to add a PowerSellingMom magnet
to the back of her van!
Then I gave in and had to tell her so we got a photo of it: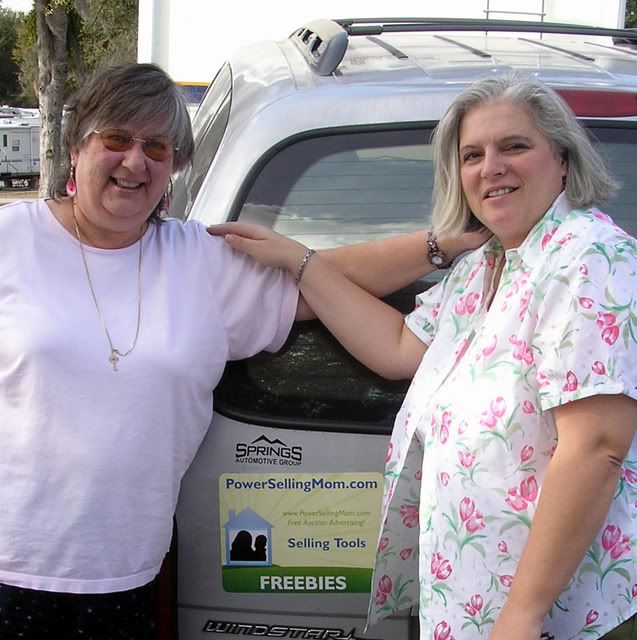 Was great to see her again!

She and her husband are coming back on Monday and we are having
an eBay party!
Another couple are in town with their camper from Wisconsin and we invited them over as well.

eBay Party Monday night at PowerSellingMom's house!

Should be fun!