Posted Jun-21-07 22:50:59 PDT
WOW, my 3rd Day was another fantastic Day in eBay Land!

I even ran into a fellow MySpace Friend in the PowerSeller Lounge:
http://www.myspace.com/sportyourteam
Ask her to be your friend too!
She's such a sweety with some AWESOME Sports gear!!!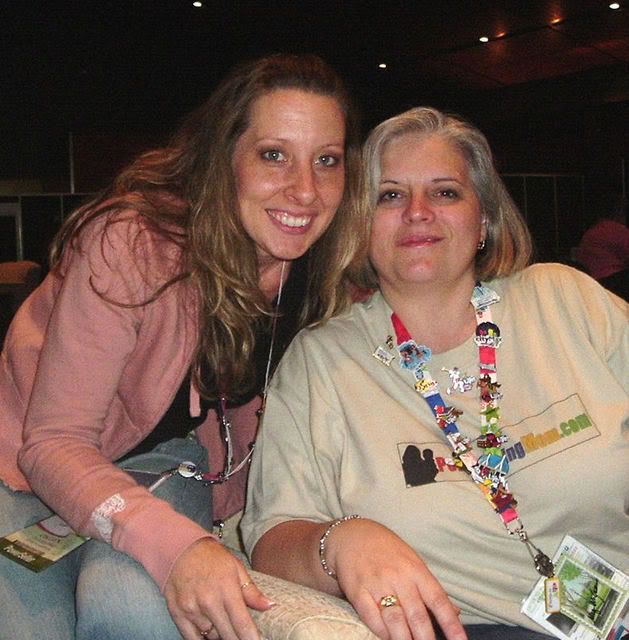 I tried hard this day to get a photo with Meg but had no luck.
I did get a few photos of her: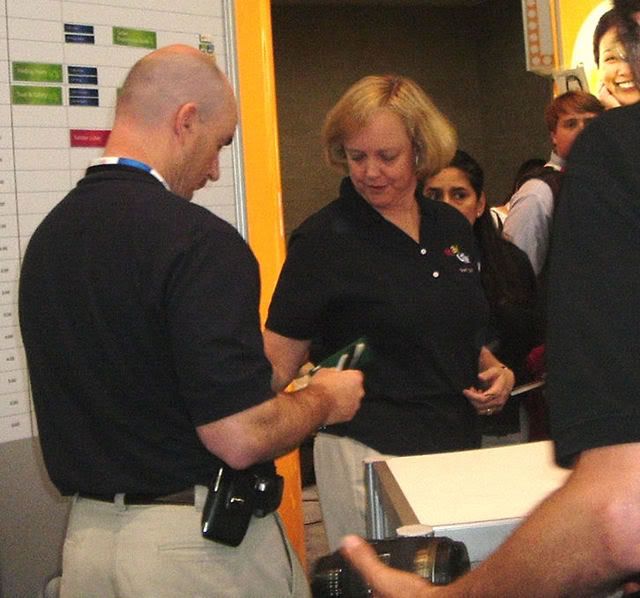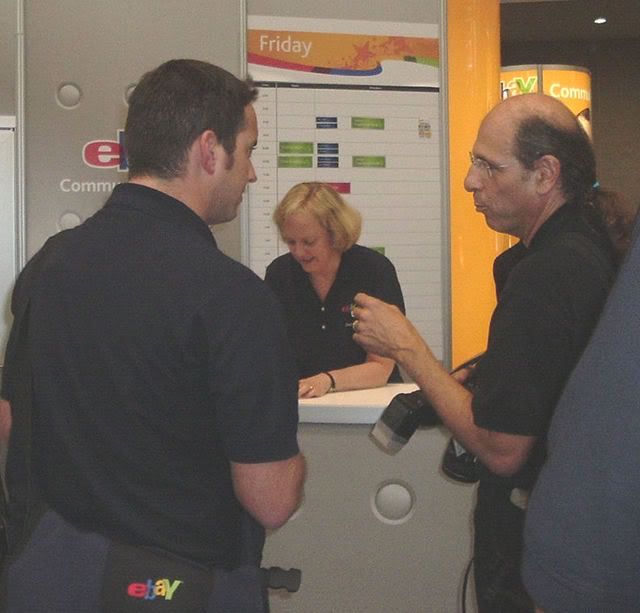 I stopped by eBay Radio and Griff was out to lunch so they had a Cardboard
photo of him!!! Too funny!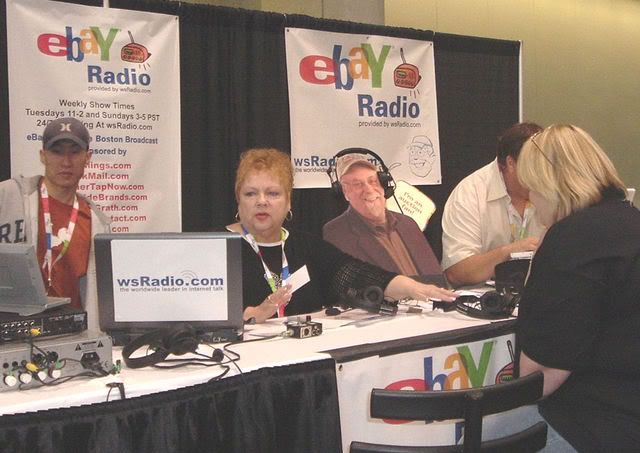 I did get a Caricature drawing done of myself by this talented man: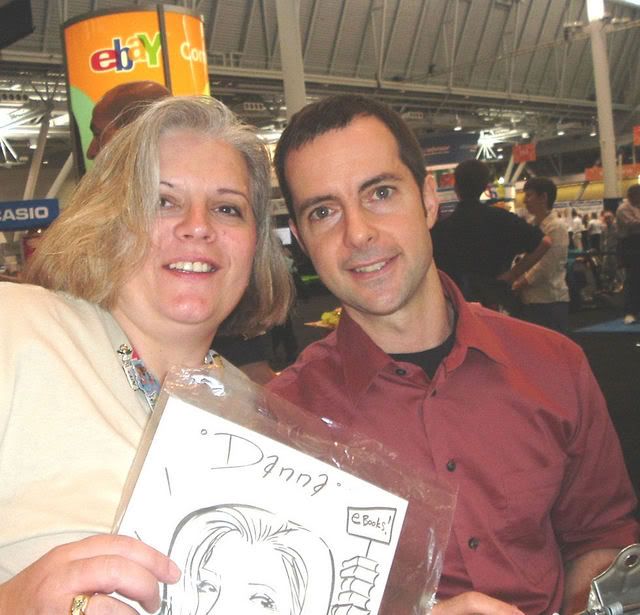 I created a Round Table Discussion Group to talk about MySpace and
people signed up! I was the only one with a "Filled" sticker across the board!
How Cool is that?? lol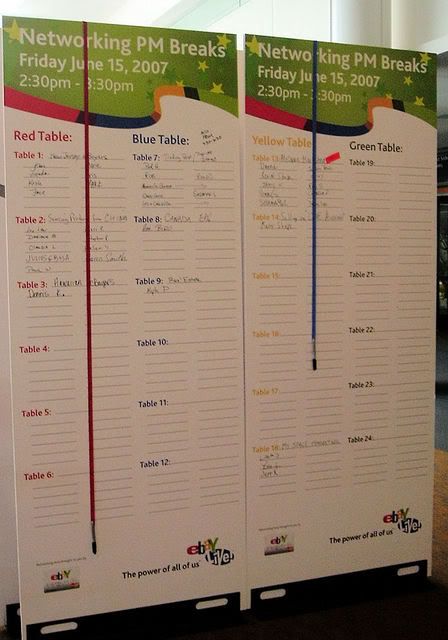 eBetsey had her PARTY HAT on ::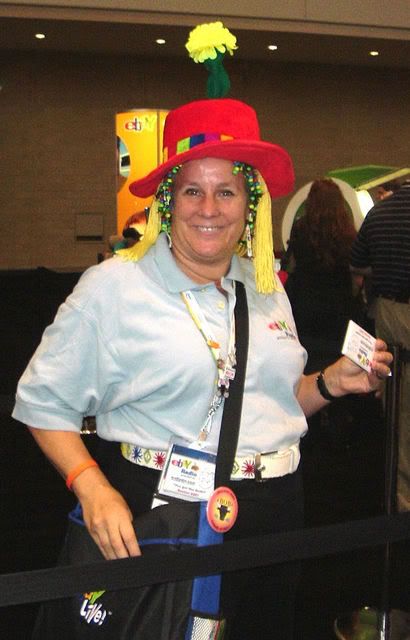 I found Paul Revere AND I went to Lunch with my friend
from Joliet Illinois "AuctionWonderland"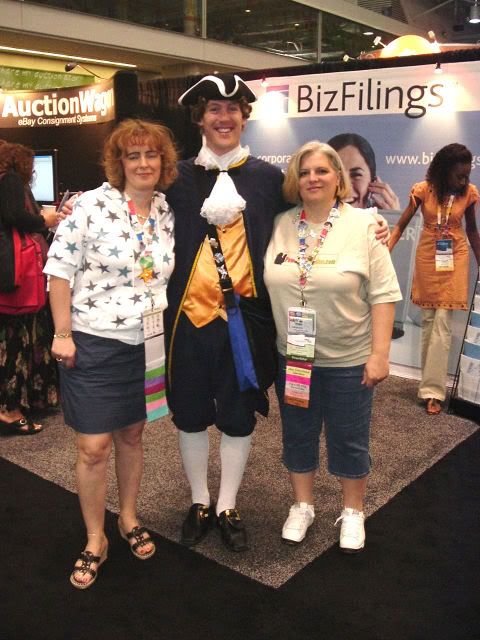 That's all the photos I have from this day!
I ended the day early to spend with my Cousins!!!



STAY TUNED FOR THE FINAL PHOTOS from



THE GALA EVENT!!

!