Posted Nov-21-06 12:56:35 PST
I had a Wonderful Lunch at Denny's Today!
I got to meet the Husband and Wife team behind the Ark of Hope Organization!
It was such an honor to meet these
beautiful people face to face!
I have been doing charity auctions for them since Summer
With the Baseball Bat Auction and now with the Elmo Auction!
Anyhow, they had me in tears when they presented me with a plaque!
It reads:::::::
ARK OF HOPE FOR CHILDREN, INC.
Bringing hope to abused children
Presented To
Danna Crawford
In Appreciation for Being A
"Heart Mender" To Abused Children
2006
"He heals the broke hearted
and binds up their wounds."
Psalm 147:3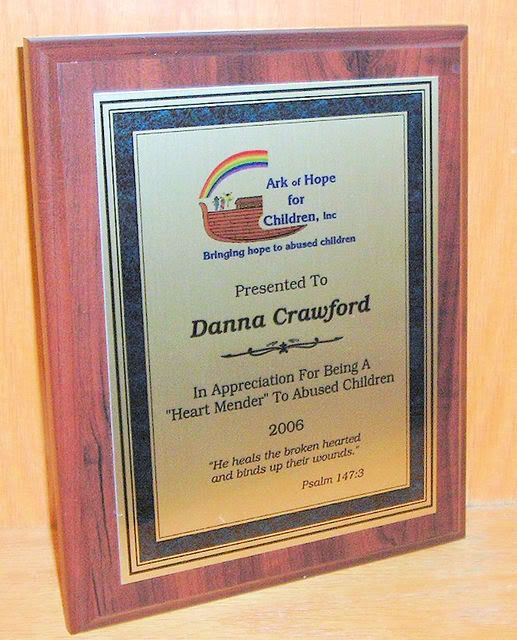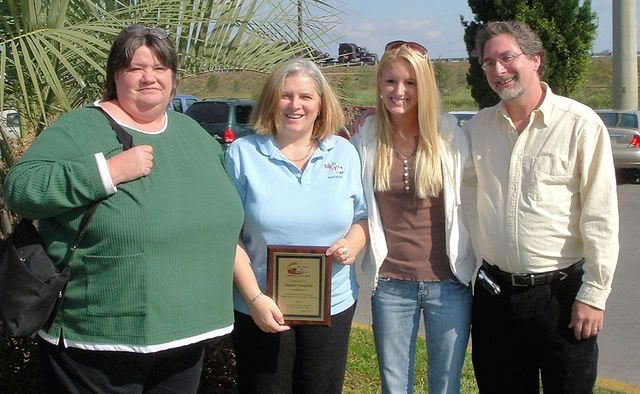 The Beautiful Blonde girl was just crowned "Miss Marion County" and she will soon travel to Compete for "Miss Florida" in Miami!
We will sure be cheering her on!
My husband had to get a photo with her too!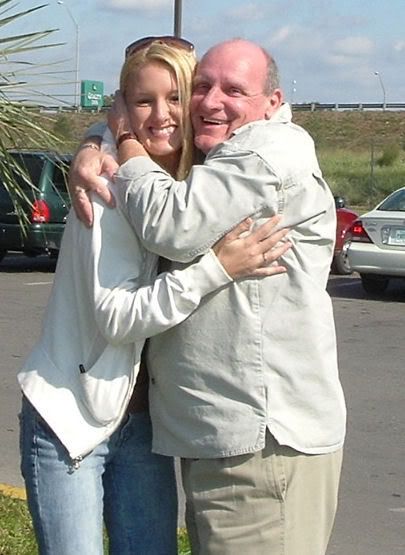 He wants to blow it up for his office! lol
Anyhow, it has been a very special Day to me and wanted to share!
Also notice I am wearing a shirt I bought on eBay from a Charity Auction!
I WOULD LIKE TO TAKE THIS TIME TO ENCOURAGE EVERYONE TO FEEL THAT SPECIAL FEELING YOU GET WHEN YOU HOLD A CHARITY AUCTION!
EVERYONE SHOULD GIVE IT A TRY AS IT IS SUCH AN HONOR TO BE A PART OF HELPING SOMEONE ELSE!
I picked out the Ark of Hope
And it has been a pure pleasure to help this organization!