Posted Jan-20-07 10:47:20 PST

Hello Blog Land!!!!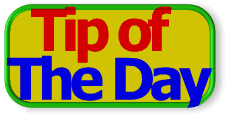 Did you know that you make more MORE money by being a Trading Assistant then
selling average items on eBay?
This is true!
If you are stuck in a SELLING SLUMP than this is the eBook for you!!

HOT OFF THE ADOBE PRESS!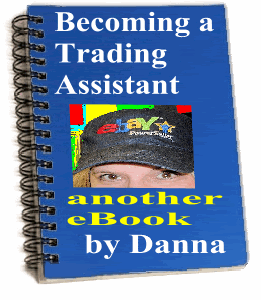 How to Become a TRADING ASSISTANT eBook Make More MONEY

HIGH PROFITS ~ Another eBook by Danna, Powerselling MOM
Item number: 150080378009
http://cgi.ebay.com/ws/eBayISAPI.dll?ViewItem&category=102483&item=150080378009
The profits are VERY HIGH by doing this type of eBay Selling!
There are many advantages!
I moved up to the SECOND LEVEL of Powerseller Status ALL BECAUSE of
becoming a Trading Assistant!
I can now phone ebay with a DIRECT LINE when I have a question.
As a Silver Powerselling there are many excellent benefits in this ever changing world of eBay Selling!!!
Please check out my new listing and start the CLIMB UP THE LADDER OF SUCCESS!!!
Blessings, Danna ..<><..........