Posted Mar-03-07 07:49:11 PST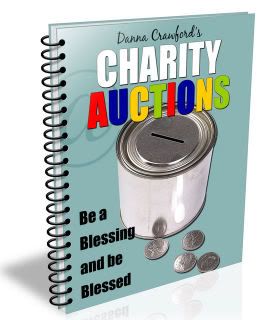 I sure enjoyed writing this one!
I wanted to share with all how if you create a SIMPLE CHARITY AUCTION,
you can bring Business + TRAFFIC

and CREATE MORE SALES IN your eBay stores

& AUCTIONS!!!!

PLUS ............. you can help an Organization at the Same time!
EBAY WILL GIVE YOUR YOUR FEES BACK TOO!
Set-up a CHARITY AUCTION TODAY!
BE A BLESSING and BE BLESSED !!!

http://cgi.ebay.com/ws/eBayISAPI.dll?ViewItem&category=102483&item=150095566322
PLEASE VISIT THIS AUCTION and THIS AWESOME ORGANIZATION: DOUA !!!!
90% OF THIS SALE GOES TO CHARITY!!!!!!!!!!!!!