Posted Oct-29-06 04:07:39 PST

What a Beautiful Morning! I can smell the neighbors fireplace burning! Love that smell!
I will have to start getting my firewood ready!
It was a bit chilly last night but the cool air is a "warm" welcome here in central Florida!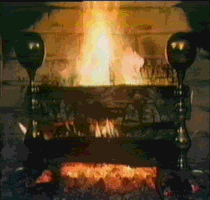 This is one of the many reasons I love Ocala,
because of the seasons we get to enjoy without the snow!

Final day of my Garage sale! I got rid of TONS of junk!
One man came yesterday and gave me 20 bucks for ALL the books I had! My back sure thanked him not to have to put them back in the garage! hehe

I was also very happy to wake up to some eBay Sales! LOVE it when that happens! Sold a few ebooks during the night! This is another great thing about selling eBooks because people can buy them 24/7 and with the instant download they can start enjoying them instantly!
My "Auction Promotion Strategies" that ebook is my best seller and I am VERY proud of it!

HAVE A WONDERFUL DAY!!!!!!!!!