Posted Oct-16-06 10:31:41 PDT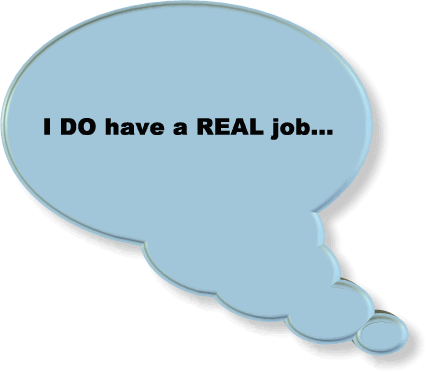 What a Treat!
My mom and her fiance just stopped in and took me to lunch!
wooo-hooo What a Treat indeed!

I felt like an escape-ee a bit though!!!!
But Grandma said, GO , GO HAVE FUN and
Hubby was not home so I felt like I was cheating!!

Just got home and I had left-overs to share!
Anyhow, It was so nice!
I don't get out much, my kids always say:
"MOM, you should go out sometimes, There is a WORLD out there ya know" ... lol

Why can't people understand,
I AM CONTENT!
Is that wrong?

Is it wrong NOT to want to go out?
Now, don't get me wrong, I do go out, I have to grocery shop later.
And YES I do dread it!

I do have a family gathering to go to this weekend!

I get out when I WANT to get out!

For NOW, I am content and Happy in my little world!
Is that wrong?

I think it's cause I had too much fun in College,, lol

BOTTOM LINE!

I love my eBay Job!
I am HAPPY!
I am Content
so, Get used to it!
And yes, I HAVE A REAL JOB!