Posted Aug-27-06 09:00:25 PDT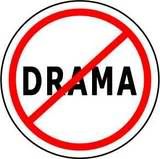 GOOD MORNING eBay Land!


Life is sure good TODAY!!


I love to wake up to a few sales and a few NEW friends at MySpace!
Such a Joy to drink my coffee while sending e-mail!
Sipping my coffee while answering the new questions sent to:
AskDanna that came in during the night.
I do love to meet new people and I enjoy most to encourage others to get on the SELLING PATH to Success!
I have learned SO MUCH since I joined eBay in 1997.
Now my children have left the nest.
I have the energy to teach others the tricks I have learned over the years!


AND, since writing is my TRUE LOVE,
I decided to incorporate it into my eBay World!
This is the GREAT THING about LIFE!


We pick our own paths to take. We chose our own Destiny!
Should I list items or should I play on message boards?
Should I answer email OR, should I waste time?
Should I get caught up in Drama?
or,
Should I plan a strategy to turn eBay into PROFITS?
No one will pay my bills BUT ME ............
SO, on that note ........


BREAK TIME IS OVER!
Back to work!