Posted Aug-26-06 07:04:50 PDT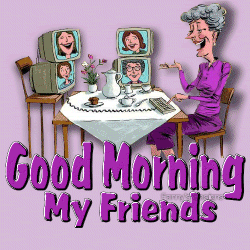 Thanks to ALL that have been posting your auctions on my website!


I think it's a great way to share, exchange & Promote your items!
I have it set-up as a self-serve kind of thing!
You can add a photo as well as a LINK direct to your auction page!
AND,
Don't forget to add this code :
?refid=store


Add it to the end of your Store link or your item number link.
Add to the end end of your html.
Here is an example:


This is the link to the e-book I wrote:
http://cgi.ebay.com/ws/eBayISAPI.dll?ViewItem&category=20924&item=150026396739


Now, I would take that link and simply add the code
to the end of it so it would now look like this:
http://cgi.ebay.com/ws/eBayISAPI.dll?ViewItem&category=20924&item=150026396739
?refid=store


This will give me an eBay Credit if someone does indeed buy my book from the Link OUTSIDE of ebay.
You can read more about store Credits here:


http://pages.ebay.com/help/specialtysites/referral-credit-steps.html




Many eBay seller's do not even know about this AND need to take advantage of it! Those credits add up each month AND can help your eBay BILL go down a bit.

Thanks again to the new posts on my site!
any questions ... just .. AskDanna