Find more videos like this on PowerSellingMom
Hugzzz to Roman, Kristin and Jennifer for doing such a fantastic job!
You may of heard me say many times "eBay Giving Works is where my heart is" and I truly mean it. I feel this amazing program is overlooked in the eBay community.

I feel this division of eBay should be more in the spotlight.

I feel more people need to know and understand how this program works.

I do my best to educate the public and to help nonprofits get registered.

2008 eBay Giving Works presented me with this award: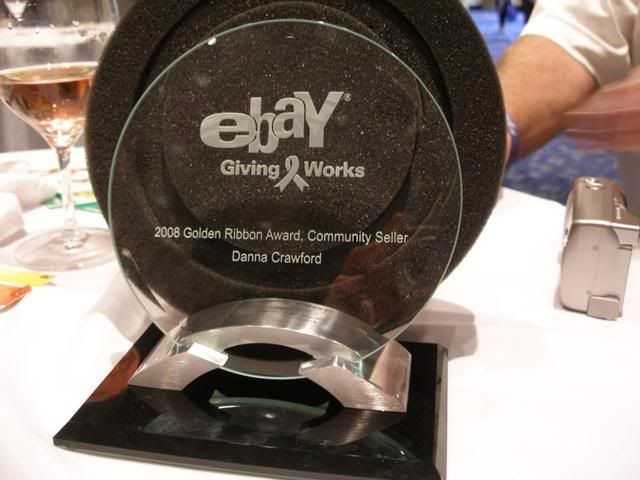 I have BIG PLANS for 2009!
I plan to increase my donations by selling more items for charity.
Waiting for John Travolta to call me about this issue!!!!

eBay Giving Works ROCKED my World in 2008 and we will ALL SHINE in 2009!