It's Friday and I've been home from eBay Live since about 1:00 AM Monday and I am still high on eBay! What an awesome, AWESOME event it was for myself and my husband!
It was his first eBay live and we are going to talk about it on my Radio Show tonight:
PowerSellingMom's Radio Show "Let's Talk eBay
"
This eBay live the the ultimate for me especially because I won two awards!
I won the 2008 Hall of Fame Award and the 2008 Golden Ribbon Award Community Seller from eBay Giving Works!
It was so much fun AND a Great Honor!
PLUS I had the honor to present a check to the First Book nonprofit organization on behalf of the eBayFoundation!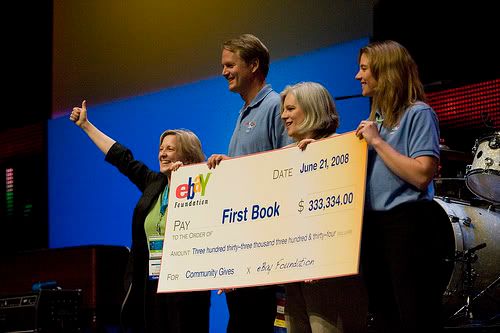 I will write more soon as I plan on staying high on eBay live for a LONG, Long time!!!!
Danna