Many eBay sellers and showing their support for this amazing cause taking place while I write.
I have placed an item myself called:
The Traveling Bag for Charity: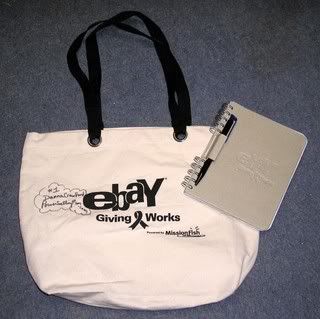 I am standing up for my Dad.
I lost him to his battle with rectal cancer on May 6, 2005. He was only 61 years of age.
What a horrible disease this is for sure. People are MAD. I know I am.
This organization may be our HOPE for the future. I am proud to STAND UP TO CANCER and I encourage everyone to do what you can to show your support for this cause.
Blessings,
Danna Crawford
CEO & President:
PowerSellingMom
, Inc.
VISIT ALL THE CURRENT LISTINGS ON EBAY